"By taking a long and thoughtful look at what God has created,
people have always been able to see what their eyes as such can't see:
eternal power, for instance, and the mystery of his divine being."
Romans 1:20 (The Message)

December 27, 2010
The year is coming to its close and I wonder how many others look back over 2010 to realize God has carried them through ominous challenges. Perhaps many remain in the midst of life-storms, wondering what 2011 will bring. How many can identify with David when he sighs "Answer me quickly, O LORD. My spirit is worn out. Do not hide your face from me, or I will be like those who go into the pit."?

(Psalms 143:7 GW)


Send me a sign
A hint, a whisper
Throw me a line
'Cause I am listening

Come break the quiet
Breathe your awakening
Bring me to light
'Cause I am fainting

Surround me with a rush of angels wings

Shine your light so I can see you
Pull me up I need to be near you
Hold me I need to feel love
Can you overcome this heart that's overcome

You sent a sign
A hint a whisper
Human divine
Heaven is listening
Death laid love quiet
Yet in the night a stirring

All around a rush of angels

O the wonder of the greatest love has come

Shine your light so all can see it
Lifted up 'cause the whole world needs it
Love has come what joy to hear it
He has overcome
He has overcome

SMS (Shine) by David Crowder



Hope was born on Christmas. It was defined in the life Jesus lived and in the Words He spoke. Hope became more than a set of beliefs or a strong desire at the Resurrection – it became reality. That reality carries us, empowers us through the gift of Christ in us, the hope of glory.


"Once you were separated from God. The evil things you did showed your hostile attitude. But now Christ has brought you back to God by dying in his physical body. He did this so that you could come into God's presence without sin, fault, or blame.

This is on the condition that you continue in faith without being moved from the solid foundation of the hope that the Good News contains... In my body I am completing whatever remains of Christ's sufferings. I am doing this on behalf of his body, the church.

In the past God hid this mystery, but now he has revealed it to his people. God wanted his people throughout the world to know the glorious riches of this mystery--which is Christ living in you, giving you the hope of glory.

I work hard and struggle to do this while his mighty power works in me." Colossians 1:21-29 GW


December 20, 2010 A B L E S S E D C H R I S T M A S

"And there were shepherds living out in the fields nearby, keeping watch over their flocks at night. An angel of the Lord appeared to them, and the glory of the Lord shone around them, and they were terrified.

But the angel said to them, 'Do not be afraid. I bring you good news of great joy that will be for all the people. Today in the town of David a Savior has been born to you; he is Christ the Lord. This will be a sign to you: You will find a baby wrapped in cloths and lying in a manger.'

Suddenly a great company of the heavenly host appeared with the angel, praising God and saying, 'Glory to God in the highest, and on earth peace to men on whom his favor rests.'

When the angels had left them and gone into heaven, the shepherds said to one another, 'Let's go to Bethlehem and see this thing that has happened, which the Lord has told us about.' So they hurried off and found Mary and Joseph, and the baby, who was lying in the manger.

When they had seen him, they spread the word concerning what had been told them about this child, and all who heard it were amazed at what the shepherds said to them.

But Mary treasured up all these things and pondered them in her heart.

The shepherds returned, glorifying and praising God for all the things they had heard and seen, which were just as they had been told."

Luke 2:8-20 NIV



"What if you had been one of the members of that angelic choir chosen to announce the birth? For 200 years you have been practicing and anticipating the glorious presentation. Everything is in perfect tune and timing for the concert of the ages. For 100 years they have been building a stage in the sky for that great moment. Then Gabriel says, 'He's born! You're on, fellows!' The curtains are pulled back and you see the crowd – six shepherds!? What a letdown! 'Okay,' someone asks, 'who was in charge of posters?'" Gayle D. Erwin, The Jesus Style




Once again we find...

"Just as the heavens are higher than the earth, so are my ways higher than your ways
and my thoughts higher than your thoughts." Isaiah 55:9 NCV


December 13, 2010

O little town of Bethlehem written by Phillips Brooks 1865

O little town of Bethlehem
How still we see thee lie
Above thy deep and dreamless sleep
The silent stars go by
Yet in thy dark streets shineth
The everlasting Light
The hopes and fears of all the years
Are met in thee tonight

For Christ is born of Mary
And gathered all above
While mortals sleep, the angels keep
Their watch of wondering love
O morning stars together
Proclaim the holy birth
And praises sing to God the King
And Peace to men on earth

How silently, how silently
The wondrous gift is given!
So God imparts to human hearts
The blessings of His heaven.
No ear may his His coming,
But in this world of sin,
Where meek souls will receive him still,
The dear Christ enters in.

O holy Child of Bethlehem
Descend to us, we pray
Cast out our sin and enter in
Be born to us today
We hear the Christmas angels
The great glad tidings tell
O come to us, abide with us
Our Lord Emmanuel



"But you, O Bethlehem Ephrathah, are only a small village in Judah.
Yet a ruler of Israel will come from you, one whose origins are from the distant past...
And he will stand to lead his flock with the LORD's strength, in the majesty of the name of the LORD his God.
Then his people will live there undisturbed, for he will be highly honored all around the world.
And he will be the source of our peace."

Micah 5:2, 4-5 NLT

December 6, 2010
"Who is a God like you, who pardons sin and forgives...You do not stay angry forever but delight to show mercy."

Micah 7:18 NIV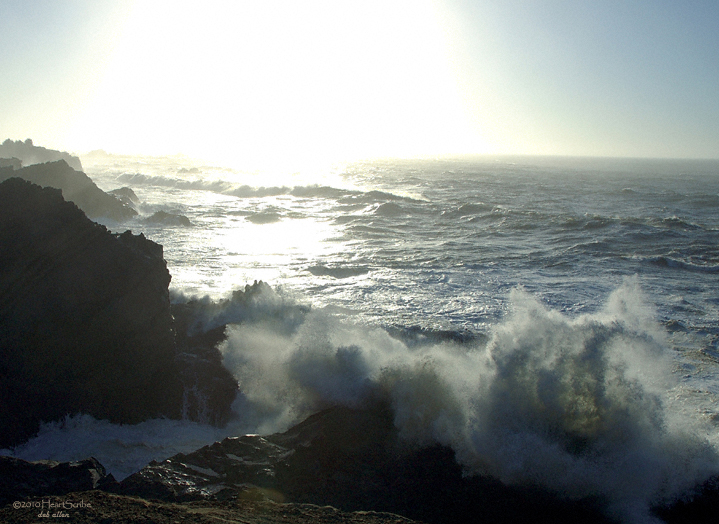 "You will again have compassion on us;

you will tread our sins underfoot and hurl all our iniquities into the depths of the sea."

Micah 7:19 NIV

Cape Arago, Oregon
November 29, 2010
"I will show you what everyone is like who comes to me and hears my words and obeys. That person is like a man building a house who dug deep and laid the foundation on rock. When the floods came, the water tried to wash the house away, but it could not shake it, because the house was built well. But the one who hears my words and does not obey is like a man who built his house on the ground without a foundation. When the floods came, the house quickly fell and was completely destroyed."

Luke 6:47-49 NCV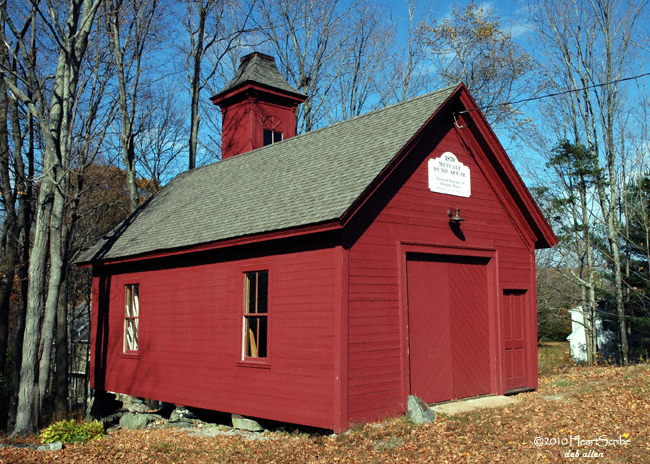 "We work together with God. You are like God's field. You are like his building... But each one should build carefully... That foundation is Jesus Christ. A person may build on it using gold, silver, jewels, wood, hay or straw. But each person's work will be shown for what it is. On judgment day it will be brought to light. It will be put through fire. The fire will test how good everyone's work is. If the building doesn't burn up, God will give the builder a reward for his work. If the building burns up, the builder will lose everything. The builder will be saved, but only like one escaping through the flames. Don't you know that you yourselves are God's temple? God's Spirit lives in you."

1 Corinthians 3:9-16 NIRV

Metcalf Pump House, Massachusetts, built in 1870
November 22, 2010

"God has chosen you
and made you his holy people.
He loves you.
So always do these things:
Show mercy to others, be kind, humble, gentle, and patient.

Get along with each other,
and forgive each other.
If someone does wrong to you,
forgive that person
because the Lord forgave you.

Do all these things;
but most important, love each other.
Love is what holds you all together
in perfect unity.

Let the peace that Christ gives
control your thinking,
because you were all called together
in one body to have peace.


Always be thankful."

Colossians 3:12-15 NCV
November 15, 2010

"But godliness with contentment is great gain. For we brought nothing into the world, and we can take nothing out of it."



1 Timothy 6:6-7 NIV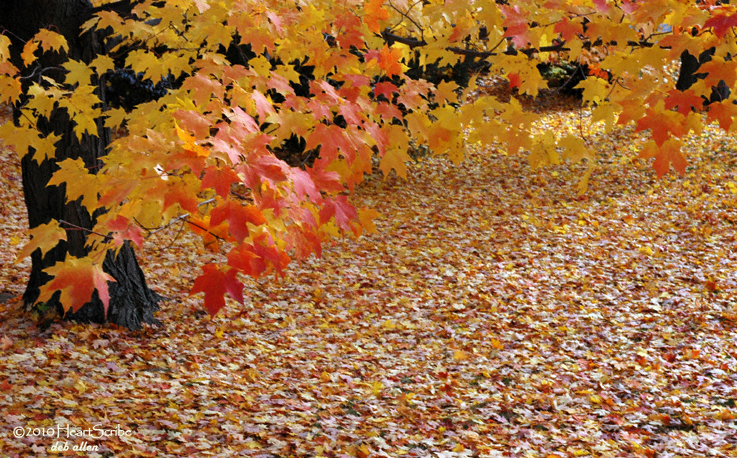 "People who want to get rich fall into temptation and a trap
and into many foolish and harmful desires that plunge men into ruin and destruction.
For the love of money is a root of all kinds of evil.
Some people, eager for money, have wandered from the faith and pierced themselves with many griefs.

...But you, man of God, flee from all this,
and pursue righteousness, godliness, faith, love, endurance and gentleness.
Fight the good fight of the faith...
Command those who are rich in this present world not to be arrogant
nor to put their hope in wealth, which is so uncertain,
but to put their hope in God, who richly provides us with everything for our enjoyment.
Command them to do good, to be rich in good deeds, and to be generous and willing to share.
In this way they will lay up treasure for themselves as a firm foundation for the coming age,
so that they may take hold of the life that is truly life.

...guard what has been entrusted to your care...Grace be with you."

1 Timothy 6:9-12, 17-21 NIV

November 8, 2010


"If that is how God clothes the grass of the field, which is here today and tomorrow is thrown into the fire,

will he not much more clothe you--you of little faith?"

—Jesus,

Matthew 6:30 TNIV

Reustle Prayer Rock Vineyards, Umpqua Basin, Oregon

"Always be joyful because you belong to the Lord.
Don't worry about anything. Instead, tell God about everything. Ask and pray. Give thanks to him.

Then God's peace will watch over your hearts and your minds because you belong to Christ Jesus.

I know what it's like not to have what I need. I also know what it's like to have more than I need.
I have learned the secret of being content no matter what happens.

I can do everything by the power of Christ. He gives me strength.

I'm not looking for a gift. I'm looking for what is best for you.
I have received my full pay, and even more than that. I have everything I need.

My God will meet all your needs.
He will meet them in keeping with his wonderful riches that come to you because you belong to Christ Jesus."

—the Apostle Paul, Philippians 4:4, 6-7, 12-13, 17-19 NIRV



"All the great blessings of God are finished and complete,
but they are not mine until I enter into relationship with Him on the basis of His covenant."
—Oswald Chambers



With All I Am

by Reuben Morgan

Into Your hands

I commit again

With all I am, for You, Lord

You hold my world

In the palm of Your hand

And I am Yours forever



Jesus I believe in You
Jesus I belong to You
You're the reason that I live
The reason that I sing
With all I am



I'll walk with You
Wherever You go
Through tears and joy
I'll trust in You
And I will live
In all of Your ways
And Your promises, forever
November 1, 2010

Ah, the seasons – each one offers splendor as well as troublous tones.


That is our life, taking the bad with the good.

Such is our pre-heaven existence. It is the story of time.

Generation to generation to generation.


Falling into despair or resentment regarding the bitter elements only destroys our ability to savor the sweet.



Jesus makes all the difference.



Welcoming His perspective helps to catch sight of the bigger picture, allowing Him to carry us in grace.

Surrendering to His eyes, to His arms, transforms us into a source of comfort rather than a source of pain

"I have told you this so that you will have peace by being united to me.

The world will make you suffer. But be brave! I have defeated the world!"

—Jesus, John 16:33 GNT

October 22, 2010

"Jesus traveled through all the cities and villages of that area, teaching in the synagogues and announcing the Good News about the Kingdom. And wherever he went, he healed people of every sort of disease and illness. He felt great pity for the crowds that came, because their problems were so great and they didn't know where to go for help. They were like sheep without a shepherd. He said to his disciples, "The harvest is so great, but the workers are so few. So pray to the Lord who is in charge of the harvest; ask him to send out more workers for his fields."

Matthew 9:35-38 NLT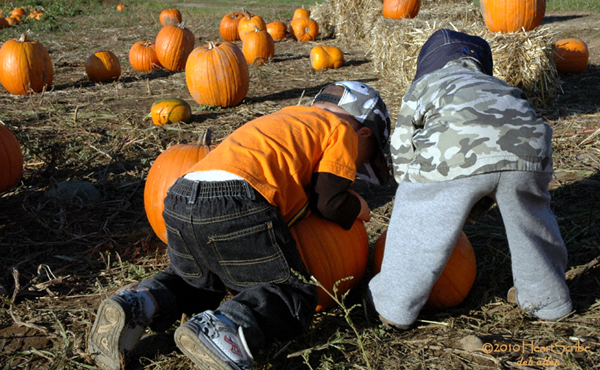 "You say, 'Four months more, and then it will be harvest time.'
But I tell you, open your eyes! Look at the fields! They are ripe for harvest right now."

John 4:35 NIRV

October 18, 2010
October is Clergy Appreciation Month
~ with appreciation for the ministers who have sacrificed their well-being for our well-being ~

"Here is a saying you can trust.
If anyone wants to be a leader in the church, he wants to do a good work for God and people.
The family of God is the church of the living God. It is the pillar and foundation of the truth."



1 Timothy 3:1, 15b NIRV



"Have confidence in your leaders and submit to their authority,
because they keep watch over you as those who must give an account.
Do this so that their work will be a joy, not a burden, for that would be of no benefit to you."



Hebrews 13:17 TNIV

Released 17 years ago, I often sang this song by David Ruis as a prayer over my family.
Hearing it again this past month, I felt it powerful to pray over my church and its leadership.

Father of creation, unfold your sovereign plan
Raise up a chosen generation that will march through the land
All of creation is longing for your unveiling of power
Would you release your anointing, oh God let this be the hour
Let your glory fall in this room
Let it go forth from here to the nations
Let your fragrance rest in this place
As we gather to seek your face
Ruler of the nations, the world has yet to see
The full release of your promise, the church in victory
Turn to us Lord and touch us, make us strong in your might
Overcome our weakness that we could stand up and fight
Let your kingdom come
Let your will be done
Let us see on earth
The glory of your son

Copyright © 1993 Mercy/Vineyard Publishing. All rights reserved. International copyright secured.
Cape Arago Lighthouse, Oregon, October 17, 2010
October 11, 2010

"The one who believes in Me, as the Scripture has said, will have streams of living water flow from deep within him."



John 7:38 HCSB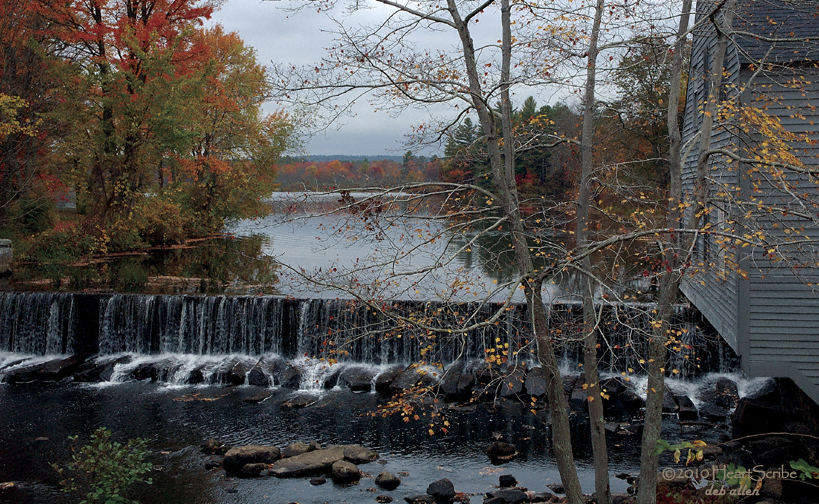 "Lord, I turn my hope to You.

My God, I trust in You...

Not one person who waits for You will be disgraced...

Make Your ways known to me, Lord; teach me Your paths.

Guide me in Your truth and teach me, for You are the God of my salvation;

I wait for You all day long."



Psalms 25:1-5 HCSB



Dedicated to the memory of Frances Maude Pfaff
03-23-1927 ~ 10-03-2010
a matriarch in the faith of our Lord Jesus Christ
an ever sweet-spirited woman of God
whose life continually overflowed with our Father's love and wisdom to all she encountered
photograph: Northeastern Massachusetts
October 4, 2010

Jesus prays for His disciples...

"I do not pray only for them. I pray also for those who will believe in me because of their message.

Father, I pray that all of them will be one, just as you are in me and I am in you.
I want them also to be in us.

Then the world will believe that you have sent me.

I have given them the glory you gave me.
I did this so they would be one, just as we are one.

I will be in them, just as you are in me.

I want them to be brought together perfectly as one.
This will let the world know that you sent me.
It will also show the world that you have loved those you gave me, just as you have loved me.

Father, I want those you have given me to be with me where I am.
I want them to see my glory, the glory you have given me.
You gave it to me because you loved me before the world was created.

Father, you are holy. The world does not know you, but I know you.
Those you have given me know you have sent me.

I have shown you to them. And I will continue to show you to them.

Then the love you have for me will be in them.

I myself will be in them."



John 17:20-26 NIRV




We Will Stand
words and music by Russ and Tori Taff
and James Hollihan

Sometimes it's hard for me to understand

Why we pull away from each other so easily

Even though we're all walking the same road

Yet we build dividing walls

Between our brothers and ourselves

But I don't care what label you may wear

If you believe in Jesus you belong with me

And the bond we share is all I care to see

And we can change the world forever…
September 27, 2010

"The love of Christ controls us,
because we know that One died for all, so all have died.

Christ died for all so that those who live would not continue to live for themselves. He died for them and was raised from the dead so that they would live for him.

From this time on we do not think of anyone as the world does.
In the past we thought of Christ as the world thinks, but we no longer think of him in that way.

If anyone belongs to Christ, there is a new creation.
The old things have gone; everything is made new!

All this is from God.
Through Christ, God made peace between us and himself, and God gave us the work of telling everyone about the peace we can have
with him.

God was in Christ, making peace between the world and himself.
In Christ, God did not hold the world guilty of its sins.
And he gave us this message of peace.

So we have been sent to speak for Christ.
It is as if God is calling to you through us.
We speak for Christ when we beg you to be at peace with God.

Christ had no sin, but God made him become sin
so that in Christ we could become right with God."



2 Corinthians 5:14-21 NCV



September 20, 2010

"But when the goodness and love for man appeared from God our Savior, He saved us-
not by works of righteousness that we had done, but according to His mercy,
through the washing of regeneration and renewal by the Holy Spirit.
This [Spirit] He poured out on us abundantly through Jesus Christ our Savior..."



Titus 3:4-6 HCSB




"How can I repay the LORD for all his goodness to me?"



Psalms 116:12 NIV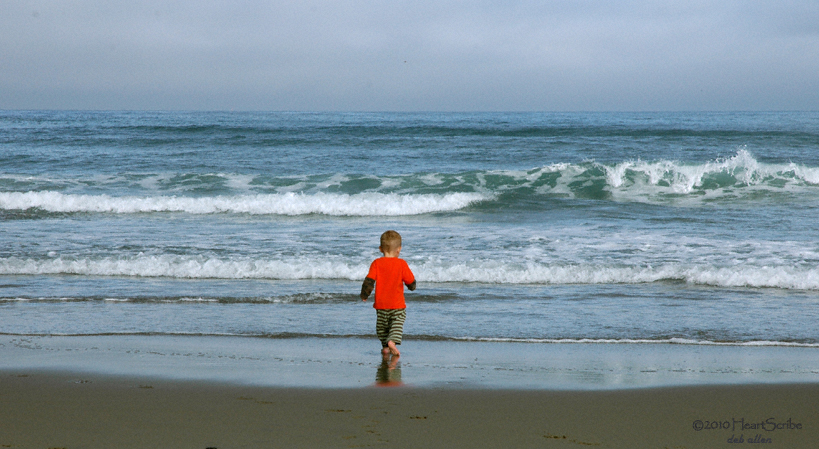 "He led you out of your dark, dark cell, broke open the jail and led you out.
So thank God for his marvelous love, for his miracle mercy to the children he loves..."



Psalms 107:14-15 The Message



So I'll stand
With arms high and heart abandoned
In awe of the One who gave it all
So I'll stand
My soul Lord to You surrendered
All I am is Yours

from "The Stand"
by Joel Houston, Hillsong United 2006
September 13, 2010

"And we know that God causes everything to work together for the good
of those who love God and are called according to his purpose for them."



Romans 8:28 NLT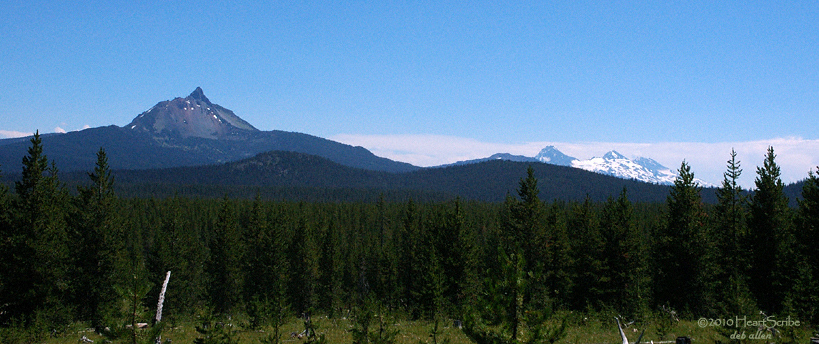 "Can anything ever separate us from Christ's love?
Does it mean he no longer loves us if we have trouble or calamity, or are persecuted,
or are hungry or cold or in danger or threatened with death?

No, despite all these things, overwhelming victory is ours through Christ, who loved us.

And I am convinced that nothing can ever separate us from his love.
Death can't, and life can't. The angels can't, and the demons can't.
Our fears for today, our worries about tomorrow, and even the powers of hell can't keep God's love away.
Whether we are high above the sky or in the deepest ocean,
nothing in all creation will ever be able to separate us from the love of God
that is revealed in Christ Jesus our Lord."



Romans 8:35, 37-39 NLT




"'The mountains and hills may crumble, but my love for you will never end;
I will keep forever my promise of peace.' So says the Lord
who loves you."



Isaiah 54:10 GNT



who loves you ... who loves you ... who loves you ...
September 6, 2010



"The biggest battle you'll face as a Christian will take place every day--

right between your ears."



"One Minute Bible for Starters" Lawrence Kimbrough, Broadman & Holman Publishers





"Love the LORD your God
with all your heart
and with all your soul
and with all your mind
and with all your strength."



Mark 12:30 NIV




"You will keep
in perfect peace
all who trust in you,
whose thoughts
are fixed on you!"



Isaiah 26:3 NLT





"For though we live in the world, we do not wage war as the world does.
The weapons we fight with are not the weapons of the world.
On the contrary, they have divine power to demolish strongholds.
We demolish arguments and every pretension that sets itself up against the knowledge of God,
and we take captive every thought to make it obedient to Christ."



2 Corinthians 10:3-5 NIV




"Don't live any longer the way this world lives. Let your way of thinking be completely changed.
Then you will be able to test what God wants for you.
And you will agree that what he wants is right. His plan is good and pleasing and perfect."

Romans 12:2 NIRV


own emphasis added in references above

August 30, 2010

Lately I've been winning battles left and right
But even winners can get wounded in the fight
People say that I'm amazing
Strong beyond my years
But they don't see inside of me
I'm hiding all the tears

They don't know that I go running home when I fall down
They don't know who picks me up when no one is around
I drop my sword and cry for just a while
'Cause deep inside this armor
The warrior is a child

Unafraid because His armor is the best
But even soldiers need a quiet place to rest
People say that I'm amazing
Never face retreat
But they don't see the enemies
That lay me at His feet

They don't know that I go running home when I fall down
They don't know who picks me up when no one is around
I drop my sword and look up for His smile
'Cause deep inside this armor
The Warrior is a Child


The Warrior is a Child written by Twila Paris

"He takes care of his flock like a shepherd. He gathers the lambs in his arms. He carries them close to his heart."



Isaiah 40:11 NIRV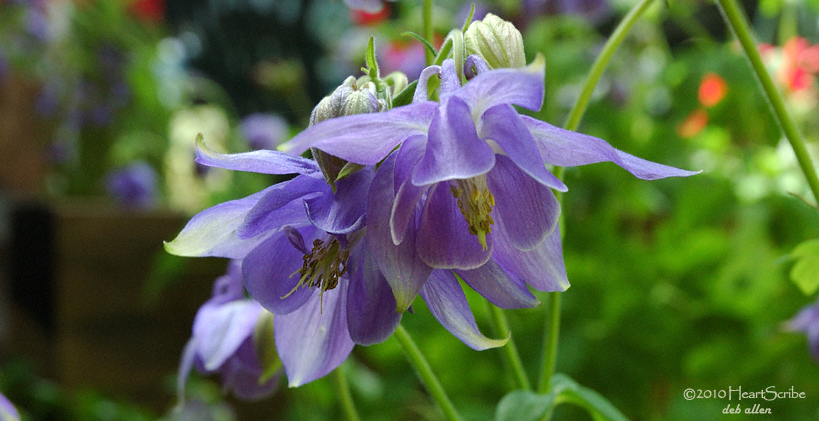 "No king is saved by the size of his army; no warrior escapes by his great strength.
A horse is a vain hope for deliverance; despite all its great strength it cannot save.
But the eyes of the LORD are on those who fear him, on those whose hope is in his unfailing love,
to deliver them from death and keep them alive in famine."



Psalms 33:16-19 NIV



"He gives me new strength. He guides me in the right paths for the honor of his name.
Even though I walk through the darkest valley, I will not be afraid. You are with me."



Psalms 23:3-4 NIV



August 23, 2010

"Put on all of God's armor so that you will be able to stand firm against all strategies and tricks of the Devil.

For we are not fighting against people made of flesh and blood, but against the evil rulers and authorities of the unseen world, against those mighty powers of darkness who rule this world, and against wicked spirits in the heavenly realms.

Use every piece of God's armor to resist the enemy in the time of evil, so that after the battle you will still be standing firm.

Stand your ground, putting on the sturdy belt of truth and the body armor of God's righteousness.

For shoes, put on the peace that comes from the Good News, so that you will be fully prepared.

In every battle you will need faith as your shield to stop the fiery arrows aimed at you by Satan.

Put on salvation as your helmet, and take the sword of the Spirit, which is the word of God.

Pray at all times and on every occasion in the power of the Holy Spirit. Stay alert and be persistent in your prayers for all Christians everywhere."



Ephesians 6:11-18 NLT




See the ant halfway up this flower stalk, standing firm in its armor, sizing up a possible threat?

"The success of ants to survive in so many environments has been attributed to their social organization and their ability to modify habitats, tap resources, and defend themselves." (Hölldobler & Wilson (1990), p. 471, own emphasis added. You may look back to August 2, 2010's entry for a review sampling of God's word on social organization.)

So much more than this ant, we have available to us "the body armor of God's righteousness"

(see Eph. 6:14 above)

.

"Be on your guard. Stand firm in the faith. Be brave. Be strong."

1 Corinthians 16:13 NIRV


"What good is the armor of God, without the warrior inside it?"
Jeremy Wong, a 19-year old mighty warrior of Christ

More on the warrior inside to come...
August 16, 2010


"A message came to Zerubbabel from the Lord. He said, 'Your strength will not get my temple rebuilt. Your power will not do it either. Only the power of my Spirit will do it,' says the LORD who rules over all."

Zechariah 4:6 NIRV


When it comes to this devotional, I continue to embrace the importance to let my words be few. You don't need to hear me. Oh no, we need to hear Him. My purpose lies in the hope that when you come to this little weekly offering, you begin to reflect not only on God's Word, but also consider the diverse other ways He speaks to you (even in His creation). My highest hope is that your spirit slows down to hear something in God's heart for you – something personal, something fresh, something to fill you with affirmation, understanding, assurance, conviction, courage, hope – whatever you need that day. It's all between you and Him.



"It's not the one who plants or the one who waters who is at the center of this process but God, who makes things grow."

1 Corinthians 3:7 The Message

 

"The wind blows wherever it wishes;

you hear the sound it makes, but you do not know where it comes from or where it is going.

It is like that with everyone who is born of the Spirit."

John 3:8 GNT




"Listen: There once was a king sitting on his throne. Around him stood great and wonderfully made columns ornamented with ivory, bearing the banners of the king.
Then it pleased the king to raise a small feather from the ground and he commanded it to fly.
The feather flew - not because of anything in itself, but because the air bore it away.
Thus am I, a feather on the breath of God." --Hildegard of Bingen (1098-1179 A.D.)
August 9, 2010
"In the beginning was the Word, and the Word was with God, and the Word was God. He was with God in the beginning. Through him all things were made; without him nothing was made that has been made. In him was life, and that life was the light of men. The light shines in the darkness, but the darkness has not understood it."

John 1:1-5 NIV

"For God, who said, 'Let light shine out of darkness,' made his light shine in our hearts to give us the light of the knowledge of the glory of God in the face of Christ."

2 Corinthians 4:6 NIV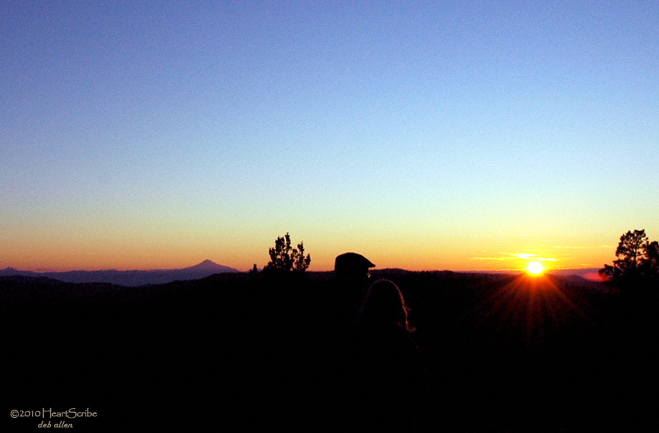 "...the people living in darkness have seen a great light;
on those living in the land of the shadow of death a light has dawned."



Matthew 4:16 NIV
"You are my lamp, O LORD; the LORD turns my darkness into light."

2 Sam 22:29 NIV
"For you were once darkness, but now you are light in the LORD. Live as children of light."



Ephesians 5:8 NIV
August 2, 2010

"God sets the solitary in families..."

Psalms 68:6 NKJV

"The human body has many parts, but the many parts make up only one body. So it is with the body of Christ... and he has put each part just where he wants it."



1 Corinthians 12:12, 18 NLT





"Under his direction, the whole body is fitted together perfectly. As each part does its own special work, it helps the other parts grow, so that the whole body is healthy and growing and full of love."



Ephesians 4:16 NLT





"The ones who do the planting or watering aren't important, but God is important because he is the one who makes the seed grow. The one who plants and the one who waters work as a team with the same purpose. Yet they will be rewarded individually, according to their own hard work. We work together as partners who belong to God. You are God's field, God's building -- not ours."



1 Corinthians 3:7-9 NLT





"I'm speaking to you out of deep gratitude for all that God has given me, and especially as I have responsibilities in relation to you. Living then, as every one of you does, in pure grace, it's important that you not misinterpret yourselves as people who are bringing this goodness to God. No, God brings it all to you. The only accurate way to understand ourselves is by what God is and by what he does for us, not by what we are and what we do for him."



Romans 12:3 The Message




"Be sure to do what you should, for then you will enjoy the personal satisfaction of having done your work well, and you won't need to compare yourself to anyone else."



Galatians 6:4 NLT
July 26, 2010

Have you ever experienced moments when your spirit fills with ardent emotion, deep, deep within, long before your mind fully understands? God is on the move. God is in this place. Sometimes it's simply and only His love, joy, peace and awe pumping through your being, overflowing, filling endless space around you. Words can not describe, nor do justice to convey the height, the depth.

In the story

Anne of Green Gables

(

by Lucy Maud Montgomery

) Marilla is instructing Anne on bedtime prayers. Anne responds to Marilla:"Why must people kneel down to pray? If I really wanted to pray I'll tell you what I'd do. I'd go out into a great big field all alone or into the deep, deep, woods, and I'd look up into the sky--up--up--up--into that lovely blue sky that looks as if there was no end to its blueness. And then I'd just FEEL a prayer."

Some time ago a particular song captured my heart. The song was in Spanish, a language I don't know. Yet, each time I'd hear the song waves of emotion would well up inside me, toward God, from God...a most divine exchange. Later I found the English translation. The words struck me as profoundly beautiful, certainly so profound because of what I had already

felt

. The song is by Jesus Adrian Romero. Written below is the English translation.

Here's a link to where I first heard the song if you'd like to hear it, too:

Mi Universo




You're my world
I do not want to give you just a bit of my time
I do not want to separate one day only

You're my world
I do not want to give you my word as droplets
I want a flood of praise in my mouth

You're my world
You're all that I feel and what I think
You're the first breath in the morning
and light in my window

You're my world
To fill each of my thoughts
Your presence and your power will be my food
Oh Jesus is my desire

You're my world
I do not want to give you only part of my years
I want you (as the) owner
of my time and my space

You're my world
I do not want to make my will
I want to please you
And every dream there is inside of me
I want to give you
Oh Jesus is my desire

You're my world




Thank you, Jesus Adrian Romero, for sharing the overflow of your heart in God with us.

 

"Likewise the Spirit helps us in our weakness; for we do not know how to pray as we ought,

but that very Spirit intercedes with sighs too deep for words."

Romans 8:26 NRSV

sunrise on Mt Jefferson, Oregon



July 19, 2010
"John [the Baptist] answered [those asking if he was the Christ], 'I baptize you with water. But one more powerful than I will come, the thongs of whose sandals I am not worthy to untie. He will baptize you with the Holy Spirit and with fire.

"His winnowing fork is in his hand to clear his threshing floor and to gather the wheat into his barn, but he will burn up the chaff with unquenchable fire.'"

Luke 3:16-17 NIV
"...for our 'God is a consuming fire.'"



Hebrews 12:29 NIV
"Hold me close to your heart like the seal around your neck.
Keep me close to yourself like the ring on your finger.
My love for you is so strong it won't let you go.
Love is as powerful as death. Love's jealousy is as strong as the grave.
Love is like a blazing fire. It burns like a mighty flame.
No amount of water can put it out. Rivers can't drown it."

Song of Solomon 8:6-7 NIRV
July 12, 2010

"How lovely is your dwelling place, O LORD Almighty!
My soul yearns, even faints, for the courts of the LORD; my heart and my flesh cry out for the living God..."

"Even the sparrow has found a home,
and the swallow a nest for herself,
where she may have her young--
a place near your altar, O LORD Almighty,
my King and my God.

Blessed are those who dwell in your house;
they are ever praising you. "Selah"

Blessed are those whose strength is in you,
who have set their hearts on pilgrimage.
As they pass through the Valley of Baca,
they make it a place of springs;
the autumn rains also cover it with pools.

They go from strength to strength,
till each appears before God in Zion..."




"Better is one day in your courts than a thousand elsewhere; I would rather be a doorkeeper in the house of my God than dwell in the tents of the wicked. For the LORD God is a sun and shield; the LORD bestows favor and honor; no good thing does he withhold from those whose walk is blameless.
O LORD Almighty, blessed is the man who trusts in you."

Psalms 84:1-12 NIV



We discovered this nest of baby birds next to our camp last weekend. God did a great job coloring them to blend in with their surroundings.
We couldn't get a good look at the parents, but think they are either Peewees or Flycatchers.
July 6, 2010

My husband, two terriers and I just returned from savoring three days and nights at our favorite remote camp spot in the Ochoco Mountains. The recitals of birds accompanied by the wind in the trees sung our souls to peace. Hidden from the beaten path, we feasted upon the breadth of God's creation great and small – from the majestic row of Cascade mountains to an endless splash of wildflowers.


Consider God's song in a river's gait

His waltz through a mountain mist

The butterfly – a twinkle in His eye

A delicate flower – His kiss

deb allen, July 2010


"O LORD, how manifold are thy works! in wisdom hast thou made them all: the earth is full of thy riches."



Psalms 104:24 KJV




The portion of the Cascade Range pictured above shows (left to right) Mount Bachelor (9060 ft), Broken Top (9152 ft), South Sister (10358 ft), Middle Sister (10047 ft), and North Sister ((10085 ft).


The wildflowers pictured upper right, perhaps some sort of phlox and monkey flower, are each no larger than a shelled sunflower seed.
June 28, 2010
"My son, do not forget my teaching, but keep my commands in your heart,
for they will prolong your life many years and bring you peace and prosperity.

Let love and faithfulness never leave you; bind them around your neck, write them on the tablet of your heart.
Then you will win favor and a good name in the sight of God and humankind.

Trust in the LORD with all your heart and lean not on your own understanding;
in all your ways submit to him, and he will make your paths straight.

Do not be wise in your own eyes; fear the LORD and shun evil.
This will bring health to your body and nourishment to your bones.

Blessed are those who find wisdom, those who gain understanding, for she is more profitable than silver
and yields better returns than gold. She is more precious than rubies; nothing you desire can compare with her.

Long life is in her right hand; in her left hand are riches and honor.

Her ways are pleasant ways, and all her paths are peace.

She is a tree of life to those who take hold of her; those who hold her fast will be blessed."



Proverbs 3:1-8, 13-18 TNIV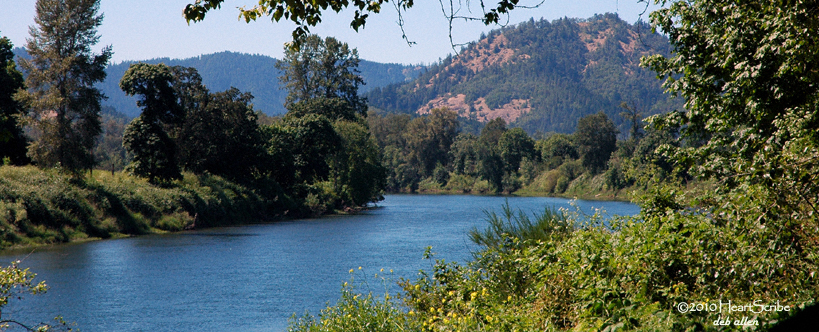 "The LORD, your Redeemer, the Holy One of Israel, says: I am the LORD your God, who teaches you what is good and leads you along the paths you should follow. Oh, that you had listened to my commands! Then you would have had peace flowing like a gentle river and righteousness rolling like waves."



Isaiah 48:17-18 NLT



Umpqua River, June 26, 2010, southwestern Oregon
June 21, 2010

"We know that the same God who raised our Lord Jesus will also raise us with Jesus and present us to himself along with you. All of these things are for your benefit. And as God's grace brings more and more people to Christ, there will be great thanksgiving, and God will receive more and more glory. That is why we never give up. Though our bodies are dying, our spirits are being renewed every day. For our present troubles are quite small and won't last very long. Yet they produce for us an immeasurably great glory that will last forever! So we don't look at the troubles we can see right now; rather, we look forward to what we have not yet seen. For the troubles we see will soon be over, but the joys to come will last forever."



Corinthians 4:14-18 NLT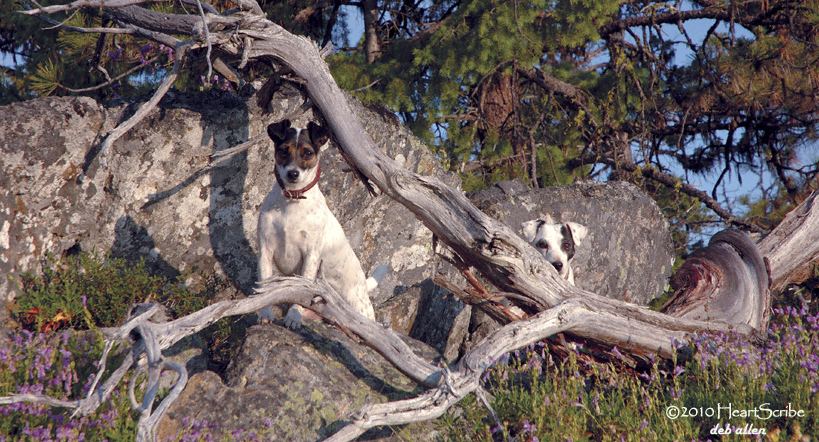 "Watch and pray. Then you won't fall into sin when you are tempted. The spirit is willing. But the body is weak."



Matthew 26:41 NIRV




"Let us not become weary in doing good, for at the proper time we will reap a harvest if we do not give up. Therefore, as we have opportunity, let us do good to all people, especially to those who belong to the family of believers."



Galatians 6:9-10 NIV




sentinels Nutmeg and Lucy, our Jack Russell Terriers
June 14, 2010


"This command I am giving you today is not too difficult for you to understand or perform.

It is not up in heaven, so distant that you must ask, 'Who will go to heaven and bring it down so we can hear and obey it?' It is not beyond the sea, so far away that you must ask, 'Who will cross the sea to bring it to us so we can hear and obey it?'

The message is very close at hand; it is on your lips and in your heart so that you can obey it.

Now listen! Today I am giving you a choice between prosperity and disaster, between life and death.

I have commanded you today to love the LORD your God and to keep his commands, laws, and regulations by walking in his ways. If you do this, you will live and become a great nation, and the LORD your God will bless you and the land you are about to enter and occupy.

But if your heart turns away and you refuse to listen, and if you are drawn away to serve and worship other gods, then I warn you now that you will certainly be destroyed. You will not live a long, good life in the land you are crossing the Jordan to occupy.

Today I have given you the choice between life and death, between blessings and curses.

I call on heaven and earth to witness the choice you make.

Oh, that you would choose life, that you and your descendants might live!

Choose to love the LORD your God
and to obey him and commit yourself to him,
for he is your life."

Deuteronomy 30:11-20 NLT


 

dividing boundary wall, three centuries old, eastern Massachusetts



June 7, 2010

"Hear my prayer, O LORD; let my cry for help come to you. Do not hide your face from me when I am in distress.
Turn your ear to me; when I call, answer me quickly.
For my days vanish like smoke; my bones burn like glowing embers.
My heart is blighted and withered like grass; I forget to eat my food... I lie awake..."

Psalms 102:1-7 NIV

"To you I call, O LORD my Rock; do not turn a deaf ear to me.
For if you remain silent, I will be like those who have gone down to the pit..."

Psalms 28:1 NIV

"O LORD, hear my prayer, listen to my cry for mercy;
in your faithfulness and righteousness come to my relief.
Do not bring your servant into judgment,
for no one living is righteous before you.
The enemy pursues me, he crushes me to the ground;
he makes me dwell in darkness like those long dead.
So my spirit grows faint within me;
my heart within me is dismayed.
I remember the days of long ago;
I meditate on all your works
and consider what your hands have done.
I spread out my hands to you;
my soul thirsts for you like a parched land.
'Selah'
Answer me quickly, O LORD; my spirit fails.
Do not hide your face from me
or I will be like those who go down to the pit.
Let the morning bring me word of your unfailing love,
for I have put my trust in you.
Show me the way I should go,
for to you I lift up my soul.
Rescue me from my enemies, O LORD,
for I hide myself in you.
Teach me to do your will, for you are my God;
may your good Spirit lead me on level ground.
For your name's sake, O LORD, preserve my life;
in your righteousness, bring me out of trouble.
In your unfailing love, silence my enemies;
destroy all my foes, for I am your servant."



Psalms 143:1-12 NIV




Strong emotion does not intimidate God. From honest pain He will not shrink back. He proves faithful to the teachable heart.

"Does he who implanted the ear not hear? Does he who formed the eye not see?
Blessed is the man you discipline, O LORD, the man you teach from your law;
you grant him relief from days of trouble...

Unless the LORD had given me help, I would soon have dwelt in the silence of death.
When I said, 'My foot is slipping,' your love, O LORD, supported me.
When anxiety was great within me, your consolation brought joy to my soul."



Ps 94:9, 12-13, 17-19 NIV
May 31, 2010

"I lie in the dust, completely discouraged;

revive me by your word.

I told you my plans, and you answered.

Now teach me your principles.

Help me understand
the meaning of your commandments,
and I will meditate on your wonderful miracles.

I weep with grief; encourage me by your word.

Keep me from lying to myself;

give me the privilege of knowing your law.

I have chosen to be faithful;

I have determined to live by your laws.

I cling to your decrees.

LORD, don't let me be put to shame!

If you will help me,
I will run to follow your commands."

Psalms 119:25-32 NLT


 


"Cling tightly to your faith in Christ,
and always keep your conscience clear.
For some people have deliberately violated their consciences;
as a result, their faith has been shipwrecked."

1 Tim 1:19 NLT


May 24, 2010

"This is what the LORD says:

'Let not the wise man boast of his wisdom or the strong man boast of his strength
or the rich man boast of his riches, but let him who boasts boast about this:

that he understands and knows me,

that I am the LORD, who exercises kindness, justice and righteousness on earth,
for in these I delight,' declares the LORD."

Jeremiah 9:23-24 NIV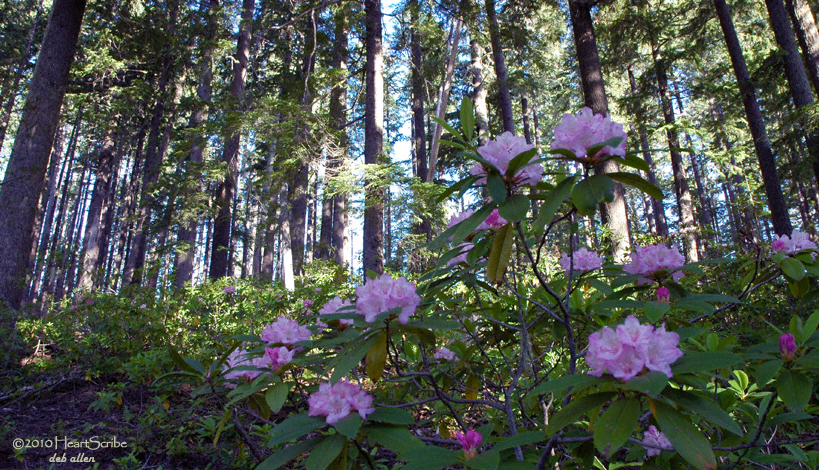 "...for who is he who will devote himself to be close to me?' declares the LORD."

Jeremiah 30:21 NIV

Umpqua National Forest, Oregon
May 17, 2010

"Then Jesus asked them, 'Would anyone light a lamp and then put it under a basket or under a bed to shut out the light? Of course not! A lamp is placed on a stand, where its light will shine. Everything that is now hidden or secret will eventually be brought to light. Anyone who is willing to hear should listen and understand! And be sure to pay attention to what you hear. The more you do this, the more you will understand -- and even more, besides. To those who are open to my teaching, more understanding will be given. But to those who are not listening, even what they have will be taken away from them.'"

Mark 4:21-25 NLT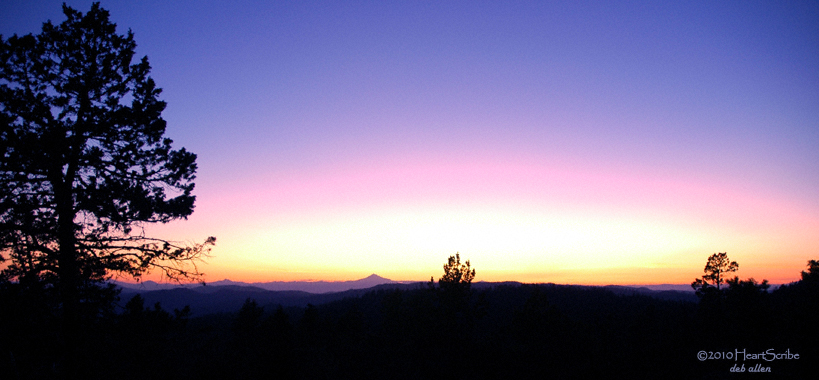 "But this precious treasure – this light and power that now shine within us –
is held in perishable containers, that is, in our weak bodies.
So everyone can see that our glorious power is from God and is not our own."

2 Corinthians 4:7 NLT

another sunset from the Ochoco Mountains of Central Oregon
May 10, 2010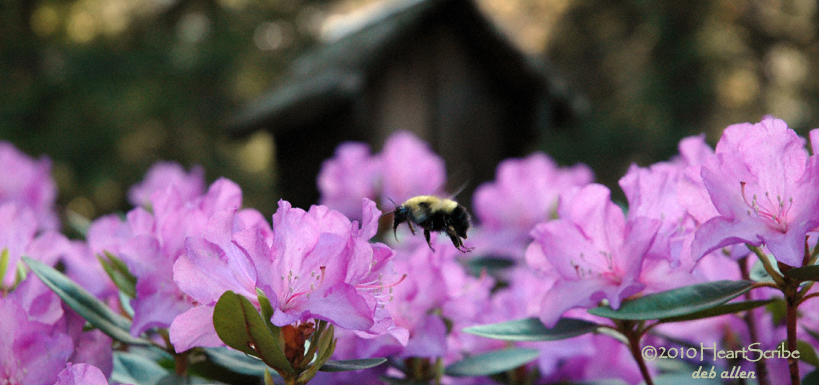 "Make a careful exploration of who you are and the work you have been given, and then sink yourself into that.

Don't be impressed with yourself.

Don't compare yourself with others.

Each of you must take responsibility for doing the creative best you can with your own life."

Galatians 6:4-5 The Message


May 3, 2010

"How can you say to your friend, 'Friend, let me take that little piece of dust out of your eye' when you cannot see that big piece of wood in your own eye!

You hypocrite! First, take the wood out of your own eye. Then you will see clearly to take the dust out of your friend's eye."

Luke 6:42 NCV



"As for myself, I do not care if I am judged by you or by any human court. I do not even judge myself. I know of no wrong I have done, but this does not make me right before the Lord. The Lord is the One who judges me. So do not judge before the right time; wait until the Lord comes. He will bring to light things that are now hidden in darkness, and will make known the secret purposes of people's hearts. Then God will praise each one of them."

1 Corinthians 4:3-5 NCV



"O LORD, you have examined my heart and know everything about me. You know when I sit down or stand up. You know my every thought when far away. You chart the path ahead of me and tell me where to stop and rest. Every moment you know where I am. You know what I am going to say even before I say it, LORD. You both precede and follow me. You place your hand of blessing on my head. Such knowledge is too wonderful for me, too great for me to know! I can never escape from your spirit! I can never get away from your presence! If I go up to heaven, you are there; if I go down to the place of the dead, you are there. If I ride the wings of the morning, if I dwell by the farthest oceans, even there your hand will guide me, and your strength will support me.

Search me, O God, and know my heart; test me and know my thoughts.
Point out anything in me that offends you, and lead me along the path of everlasting life."



Psalms 139:1-10, 23-24 NCV



April 26, 2010

"Even so, I have noticed one thing, at least, that is good. It is good for people to eat well, drink a good glass of wine, and enjoy their work -- whatever they do under the sun -- for however long God lets them live. And it is a good thing to receive wealth from God and the good health to enjoy it. To enjoy your work and accept your lot in life -- that is indeed a gift from God. People who do this rarely look with sorrow on the past, for God has given them reasons for joy."

Ecclesiastes 5:18-19 NLT

"But you must not forget, dear friends, that a day is like a thousand years to the Lord, and a thousand years is like a day. The Lord isn't really being slow about his promise to return, as some people think. No, he is being patient for your sake. He does not want anyone to perish, so he is giving more time for everyone to repent. But the day of the Lord will come as unexpectedly as a thief. Then the heavens will pass away with a terrible noise, and everything in them will disappear in fire, and the earth and everything on it will be exposed to judgment. Since everything around us is going to melt away, what holy, godly lives you should be living! You should look forward to that day and hurry it along ... looking forward to the new heavens and new earth he has promised, a world where everyone is right with God. And so, dear friends, while you are waiting for these things to happen, make every effort to live a pure and blameless life. And be at peace with God. And remember, the Lord is waiting so that people have time to be saved."

2 Peter 3:8-15 NLT

Be where you are...
...all the while knowing, though it seem so far away, our coming King will return, bringing an end to time as we know it.
May our heart's treasure, our investments of time and resources, be found in eternity.
April 19, 2010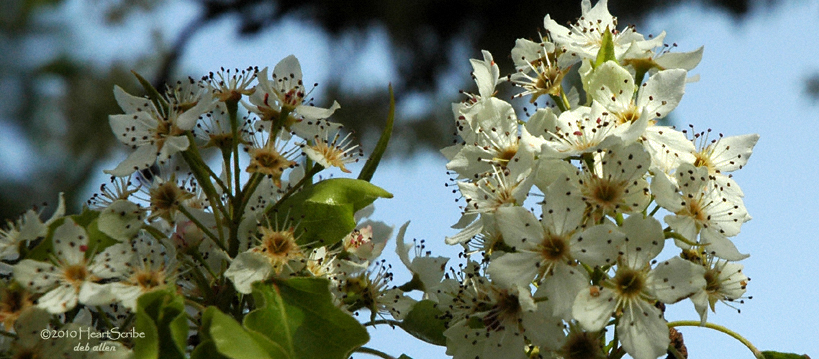 "If I could speak in any language in heaven or on earth but didn't love others, I would only be making meaningless noise like a loud gong or a clanging cymbal. If I had the gift of prophecy, and if I knew all the mysteries of the future and knew everything about everything, but didn't love others, what good would I be? And if I had the gift of faith so that I could speak to a mountain and make it move, without love I would be no good to anybody. If I gave everything I have to the poor and even sacrificed my body, I could boast about it; but if I didn't love others, I would be of no value whatsoever.

Love is patient and kind.

Love is not jealous or boastful or proud or rude.

Love does not demand its own way.

Love is not irritable, and it keeps no record of when it has been wronged.

It is never glad about injustice but rejoices whenever the truth wins out.

Love never gives up, never loses faith, is always hopeful, and endures through every circumstance.

Love will last forever, but prophecy and speaking in unknown languages and special knowledge will all disappear.

Now we know only a little, and even the gift of prophecy reveals little! But when the end comes, these special gifts will all disappear.

It's like this: When I was a child, I spoke and thought and reasoned as a child does. But when I grew up, I put away childish things.

Now we see things imperfectly as in a poor mirror, but then we will see everything with perfect clarity. All that I know now is partial and incomplete, but then I will know everything completely, just as God knows me now.

There are three things that will endure -- faith, hope, and love -- and the greatest of these is love."



1 Corinthians 13:1-13 NLT
As I bring in an April 5th's photo for a closer view, let's bring our hearts into God's closer view.
LORD, shine Your light of love deep into our hearts and ways. Show us where, show us how the love we live must be transformed to reach Your higher mark.
April 9, 2010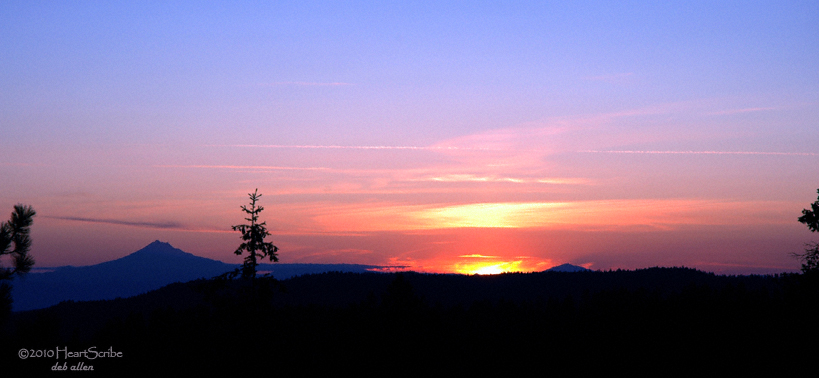 "I will extol the LORD at all times; his praise will always be on my lips.

My soul will boast in the Lord; let the afflicted hear and rejoice.

Glorify the LORD with me; let us exalt his name together.

I sought the Lord, and he answered me; he delivered me from all my fears.

Those who look to him are radiant; their faces are never covered with shame.

This poor man called, and the LORD heard him; he saved him out of all his troubles.

The angel of the LORD encamps around those who fear him, and he delivers them.

Taste and see that the LORD is good; blessed is the man who takes refuge in him.

Fear the Lord, you his saints, for those who fear him lack nothing.

The lions may grow weak and hungry, but those who seek the LORD lack no good thing.

Come, my children, listen to me; I will teach you the fear of the Lord.

Whoever of you loves life and desires to see many good days,

keep your tongue from evil and your lips from speaking lies.

Turn from evil and do good; seek peace and pursue it.

The eyes of the LORD are on the righteous and his ears are attentive to their cry;

the face of the LORD is against those who do evil, to cut off the memory of them from the earth.

The righteous cry out, and the LORD hears them; he delivers them from all their troubles.

The LORD is close to the brokenhearted and saves those who are crushed in spirit.

A righteous man may have many troubles, but the LORD delivers him from them all;

he protects all his bones, not one of them will be broken.

Evil will slay the wicked; the foes of the righteous will be condemned.

The LORD redeems his servants; no one will be condemned who takes refuge in him."



Psalms 34:1-22 NIV
sunset from the Ochoco Mountains of Central Oregon looking west toward Mt. Washington
April 5, 2010 H E I S R I S E N ! J E S U S I S A L I V E !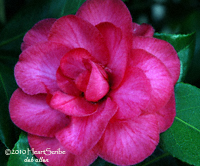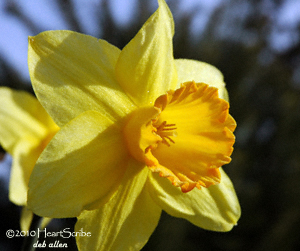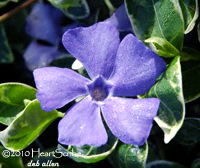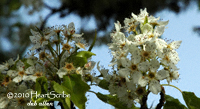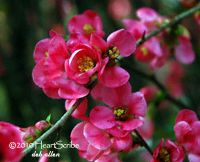 "After the Sabbath, at dawn on the first day of the week, Mary Magdalene and the other Mary went to look at the tomb. There was a violent earthquake, for an angel of the Lord came down from heaven and, going to the tomb, rolled back the stone and sat on it. His appearance was like lightning, and his clothes were white as snow. The guards were so afraid of him that they shook and became like dead men. The angel said to the women, 'Do not be afraid, for I know that you are looking for Jesus, who was crucified. He is not here; he has risen, just as he said.'"

Matthew 28:1-6 NIV

"On the evening of that first day of the week, when the disciples were together, with the doors locked for fear of the Jews, Jesus came and stood among them and said, 'Peace be with you!' After he said this, he showed them his hands and side. The disciples were overjoyed when they saw the Lord. Again Jesus said, 'Peace be with you! As the Father has sent me, I am sending you.' And with that he breathed on them and said, 'Receive the Holy Spirit.'"

John 20:19-22 NIV

Breathe on me, Lord Jesus!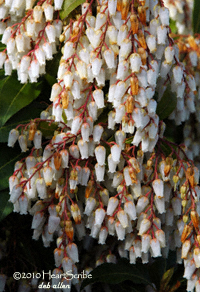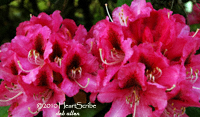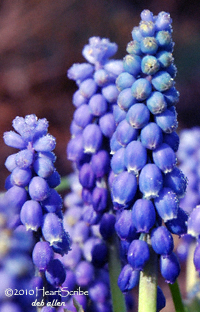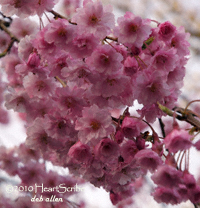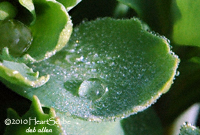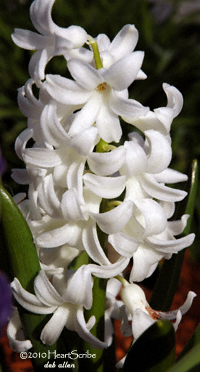 A walk through my neighborhood last weekend ... new life on the rise where I live!
March 29, 2010

"When they came to the place called the Skull, there they crucified [Jesus], along with the criminals--one on his right, the other on his left. Jesus said, 'Father, forgive them, for they do not know what they are doing.' And they divided up his clothes by casting lots. The people stood watching, and the rulers even sneered at him. They said, 'He saved others; let him save himself if he is the Christ of God, the Chosen One.' The soldiers also came up and mocked him …One of the criminals who hung there hurled insults at him: 'Aren't you the Christ? Save yourself and us!' 'But the other criminal rebuked him. 'Don't you fear God,' he said, 'since you are under the same sentence? We are punished justly, for we are getting what our deeds deserve. But this man has done nothing wrong.' Then he said, 'Jesus, remember me when you come into your kingdom.' Jesus answered him, 'I tell you the truth, today you will be with me in paradise.'" Luke 23:33-36, 39-43 NIV

"From the sixth hour until the ninth hour darkness came over all the land. About the ninth hour Jesus cried out in a loud voice, 'Eloi, Eloi, lama sabachthani?'--which means, 'My God, my God, why have you forsaken me?' … And when Jesus had cried out again in a loud voice, he gave up his spirit. At that moment the curtain of the temple was torn in two from top to bottom. The earth shook and the rocks split. The tombs broke open and the bodies of many holy people who had died were raised to life. They came out of the tombs, and after Jesus' resurrection they went into the holy city and appeared to many people. When the centurion and those with him who were guarding Jesus saw the earthquake and all that had happened, they were terrified, and exclaimed, 'Surely he was the Son of God!'" Matthew 27:45-46, 50-54 NIV


"Many people were shocked when they saw him.

He was so scarred that he did not look like a man at all.

His body was so twisted

that he did not look like a human being anymore."

Isaiah 52:14 NIRV

"But he was pierced for our transgressions,

he was crushed for our iniquities;

the punishment that brought us peace was upon him,

and by his wounds we are healed."

Isaiah 53:5 NIV

"The LORD says, 'It was my plan to crush him and cause him to suffer.

I made his life a guilt offering to pay for sin.

But he will see all of his children after him. In fact, he will continue to live.

My plan will be brought about through him.

After he suffers, he will see the light that leads to life.

And he will be satisfied. My godly servant will make many people godly

because of what he will accomplish.

He will be punished for their sins.

So I will give him a place of honor among those who are great.

He will be rewarded just like others who win the battle.

That is because he was willing to give his life as a sacrifice.

He was counted among those who had committed crimes.

He took the sins of many people on himself.

And he gave his life for those who had done what is wrong.'"

Isaiah 53: 10-13 NLT

Camp Crestview, Oregon, overlooking the Columbia River
March 22, 2010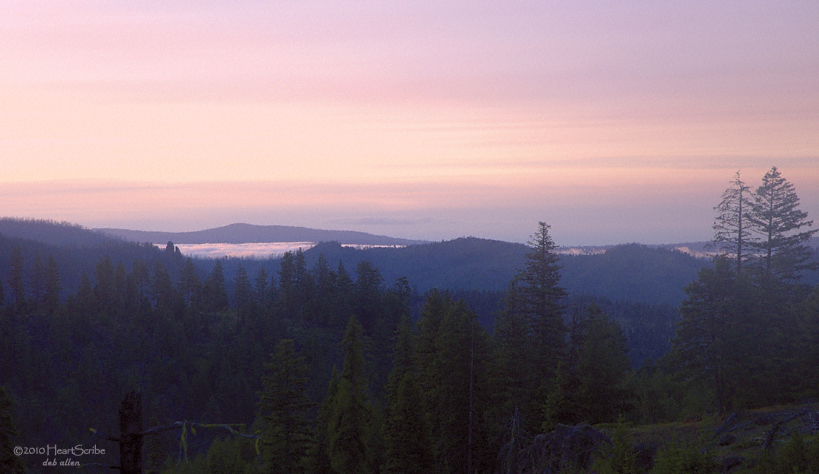 "I will sweep your sins away as if they were a cloud.
I will blow them away as if they were the morning mist.
Return to me. Then I will set you free."
Isaiah 44:22 NIRV
March 15, 2010


"Enter through the narrow gate. For wide is the gate and broad is the road that leads to destruction, and many enter through it. But small is the gate and narrow the road that leads to life, and only a few find it....

Not everyone who says to me, 'Lord, Lord,' will enter the kingdom of heaven, but only he who does the will of my Father who is in heaven. Many will say to me on that day, 'Lord, Lord, did we not prophesy in your name, and in your name drive out demons and perform many miracles?' Then I will tell them plainly, 'I never knew you. Away from me, you evildoers!'

...Therefore everyone who hears these words of mine and puts them into practice is like a wise man who built his house on the rock."

Matthew 7:13-14, 21-24 NIV


Cleanse me Lord
of all my silly sad charades
How I want to be all and only yours
Take away the clutter in my life
every day
And make me like a child at play

Give me joy
I love to laugh and cry with you
You've become a friend
with me all the time
Help me to be patient
as I watch and as I pray
growing in your love each day
Lord, show me the way

Cuz when the time comes
I want Him to know me
When the time comes
I want to be there
And when that time comes
I want to be ready
When Jesus comes to take me
When my Jesus comes to take me
Take me Home

When the Time Comes
lyrics by David Kavich
March 8, 2010

"You, indeed, have made my days short in length, and my life span as nothing in Your sight.
Yes, every mortal man is only a vapor. Selah.
Certainly, man walks about like a mere shadow.
Indeed, they frantically rush around in vain, gathering possessions without knowing who will get them."



Psalms 39:5-6 HCSB



"What causes fights and quarrels among you? Don't they come from your desires that battle within you?
You want something but don't get it.
...You do not have, because you do not ask God.
When you ask, you do not receive, because you ask with wrong motives, that you may spend what you get on your pleasures...

...God opposes the proud but gives grace to the humble... ...Humble yourselves before the Lord, and he will lift you up...

Now listen, you who say, 'Today or tomorrow we will go to this or that city, spend a year there, carry on business and make money.' Why, you do not even know what will happen tomorrow. What is your life? You are a mist that appears for a little while and then vanishes. Instead, you ought to say, 'If it is the Lord's will, we will live and do this or that.'"



James 4:1-3, 6, 10, 13-15 NIV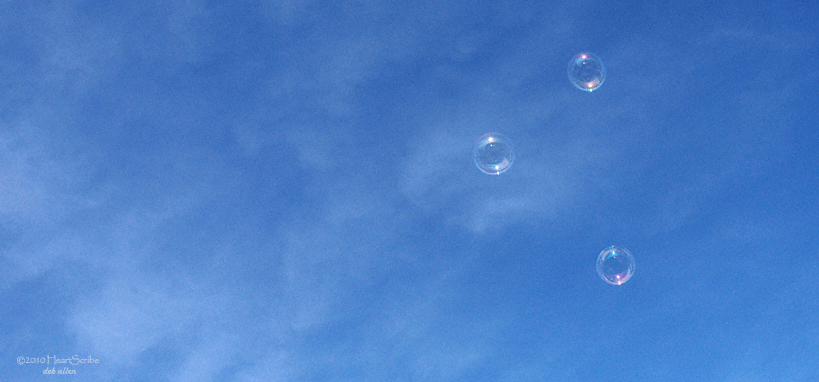 "Teach us how short our lives really are so that we may be wise."
Psalms 90:12 NCV

"If any of you lacks wisdom, he should ask God, who gives generously to all without finding fault, and it will be given to him."



James 1:5 NIV
"Now, Lord, what do I wait for? My hope is in You."



Psalms 39:7 HSCB
March 1, 2010

"Have mercy on me, O God, according to your unfailing love;

according to your great compassion blot out my transgressions.

Wash away all my iniquity and cleanse me from my sin.

For I know my transgressions, and my sin is always before me.

Against you, you only, have I sinned and done what is evil in your sight,

so that you are proved right when you speak and justified when you judge.

Surely I was sinful at birth, sinful from the time my mother conceived me.

Surely you desire truth in the inner parts;

you teach me wisdom in the inmost place.

Cleanse me with hyssop, and I will be clean;

wash me, and I will be whiter than snow.

Let me hear joy and gladness; let the bones you have crushed rejoice.

Hide your face from my sins and blot out all my iniquity.

Create in me a pure heart, O God,

and renew a steadfast spirit within me.

Do not cast me from your presence or take your Holy Spirit from me…

…The sacrifices of God are a broken spirit;

a broken and contrite heart, O God, you will not despise."



Psalms 51:1-11, 17 NIV

"Let us draw near to God with a sincere heart in full assurance of faith,

having our hearts sprinkled to cleanse us from a guilty conscience and having our bodies washed with pure water."



Hebrews 10:22 NIV
February 22, 2010

"[Jesus] told many stories such as this one: 'A farmer went out to plant some seed. As he scattered it across his field, some seeds fell on a footpath, and the birds came and ate them. Other seeds fell on shallow soil with underlying rock. The plants sprang up quickly, but they soon wilted beneath the hot sun and died because the roots had no nourishment in the shallow soil. Other seeds fell among thorns that shot up and choked out the tender blades. But some seeds fell on fertile soil and produced a crop that was thirty, sixty, and even a hundred times as much as had been planted. Anyone who is willing to hear should listen and understand!'...

'Now here is the explanation of the story I told about the farmer sowing grain: The seed that fell on the hard path represents those who hear the Good News about the Kingdom and don't understand it. Then the evil one comes and snatches the seed away from their hearts. The rocky soil represents those who hear the message and receive it with joy. But like young plants in such soil, their roots don't go very deep. At first they get along fine, but they wilt as soon as they have problems or are persecuted because they believe the word. The thorny ground represents those who hear and accept the Good News, but all too quickly the message is crowded out by the cares of this life and the lure of wealth, so no crop is produced. The good soil represents the hearts of those who truly accept God's message and produce a huge harvest – thirty, sixty, or even a hundred times as much as had been planted.'"

Matthew 13:3-9, 18-23 NLT
February 14, 2010


"Open to me, my darling, my treasure, my lovely dove..."



Song of Solomon 5:2 NCV




"Long ago,

even before he made the world,

God loved us and chose us in Christ

to be holy and without fault in his eyes.

His unchanging plan has always been

to adopt us into his own family

by bringing us to himself through Jesus Christ

And this gave him great pleasure.

So we praise God for the wonderful kindness

he has poured out on us

because we belong to his dearly loved Son."

Ephesians 1:4-6 NLT

"And from far away

the Lord appeared to his people and said,

'I love you people

with a love that will last forever...'"

Jeremiah 31:3 NCV


"You have captured my heart, my sister, my bride. You have captured my heart with one glance of your eyes..."



Song of Solomon 4:9 HCSB
February 8, 2010

"It wasn't so long ago that you were mired in that old stagnant life of sin.

You let the world, which doesn't know the first thing about living, tell you how to live.

You filled your lungs with polluted unbelief, and then exhaled disobedience.

We all did it, all of us doing what we felt like doing, when we felt like doing it, all of us in the same boat.

It's a wonder God didn't lose his temper and do away with the whole lot of us.

Instead, immense in mercy and with an incredible love, he embraced us.

He took our sin-dead lives and made us alive in Christ.

He did all this on his own, with no help from us!

Then he picked us up and set us down in highest heaven in company with Jesus, our Messiah.

Now God has us where he wants us, with all the time in this world and the next to shower grace and kindness upon us in Christ Jesus.

Saving is all his idea, and all his work.

All we do is trust him enough to let him do it.

It's God's gift from start to finish!

We don't play the major role.

If we did, we'd probably go around bragging that we'd done the whole thing!

No, we neither make nor save ourselves. God does both the making and saving.

He creates each of us by Christ Jesus to join him in the work he does, the good work he has gotten ready for us to do, work we had better be doing."



Ephesians 2:1-10 The Message
February 1, 2010


"A good tree can't produce bad fruit, and a bad tree can't produce good fruit.

A tree is identified by the kind of fruit it produces. Figs never grow on thornbushes or grapes on bramble bushes.

A good person produces good deeds from a good heart, and an evil person produces evil deeds from an evil heart.

Whatever is in your heart determines what you say."



Luke 6:43-45 NLT




"Be alert.

Continue strong in the faith.

Have courage,

and be strong."

1 Corinthians 13:15 NCV
January 25, 2010

"Walk prudently when you go to the house of God;

and draw near to hear

rather than to give the sacrifice of fools,

for they do not know that they do evil.

Do not be rash with your mouth,

And let not your heart utter anything hastily before God.

For God is in heaven, and you on earth;

Therefore let your words be few."

Ecclesiastes 5:1-2 NKJV

With Jesus' death and resurrection the "house of God", the location where God's presence dwelt, transferred from being in one place (the Holiest of Holies, within the temple in Jerusalem) to that of being present within the hearts and minds of every believer in the Lord Jesus Christ (

1 Corinthians 6:19

). Yes, the "house of God" is far more reaching than a particular place, far beyond any "house of worship". Outside the limits of any corporate gathering, you, me, as believers, house God's presence. Astounding. Thus, we would do well to consider this truth not only when approaching God corporately or individually, but even and especially when interacting in conversation with our brothers and sisters in Christ.
January 18, 2010

"Bless the Lord, O my soul; And all that is within me, bless His holy name!
Bless the Lord, O my soul,
And forget not all His benefits:
Who forgives all your iniquities,
Who heals all your diseases,
Who redeems your life from destruction,
Who crowns you
with lovingkindness and tender mercies,
Who satisfies your mouth with good things,
So that your youth is renewed like the eagle's.
The Lord executes righteousness
And justice for all who are oppressed.
The Lord is merciful and gracious,
Slow to anger, and abounding in mercy.
He will not always strive with us,
Nor will He keep His anger forever.
He has not dealt with us according to our sins,
Nor punished us according to our iniquities.
For as the heavens are high above the earth,
So great is His mercy toward those who fear Him;
As far as the east is from the west,
So far has He removed our transgressions from us.
As a father pities his children,
So the Lord pities those who fear Him.
For He knows our frame;
He remembers that we are dust.
As for man, his days are like grass;
As a flower of the field, so he flourishes.
For the wind passes over it, and it is gone,
And its place remembers it no more.
But the mercy of the Lord is from everlasting to everlasting on those who fear Him,
And His righteousness to children's children,
To such as keep His covenant,
And to those who remember His commandments
to do them.
The Lord has established His throne in heaven,
And His kingdom rules over all."



Psalms 103:1-6, 8-19 NKJV

R E F L E C T O N H I S G O O D N E S S A C C E P T H I S L O V E

Puget Sound, Washington State
January 11, 2010

"Do not store up for yourselves treasures on earth, where moth and rust destroy, and where thieves break in and steal. But store up for yourselves treasures in heaven, where moth and rust do not destroy, and where thieves do not break in and steal.

For where your treasure is, there your heart will be also...

No one can serve two masters. Either he will hate the one and love the other, or he will be devoted to the one and despise the other. You cannot serve both God and Money.

Therefore I tell you, do not worry about your life, what you will eat or drink; or about your body, what you will wear. Is not life more important than food, and the body more important than clothes? Look at the birds of the air; they do not sow or reap or store away in barns, and yet your heavenly Father feeds them. Are you not much more valuable than they?

Who of you by worrying can add a single hour to his life?

So do not worry, saying, 'What shall we eat?' or 'What shall we drink?' or 'What shall we wear?' For the pagans run after all these things, and your heavenly Father knows that you need them.

But seek first his kingdom and his righteousness, and all these things will be given to you as well.

Therefore do not worry about tomorrow, for tomorrow will worry about itself. Each day has enough trouble of its own."

Matthew 6:19-21, 24-27, 31-34 NIV

Finley National Wildlife Refuge, Willamette Valley, Oregon
January 4, 2010 A N E W D A Y

"Be strong and take heart, all you who hope in the Lord."



Psalms 31:24 NIV



"...the eyes of the LORD are on those who fear him, on those whose hope is in his unfailing love..."



Psalms 33:18 NIV



"...those who hope in the LORD will renew their strength.
They will soar on wings like eagles;
they will run and not grow weary, they will walk and not be faint."



Isaiah 40:31 NIV



"The LORD is good to those whose hope is in him, to the one who seeks him..."



Lamentations 3:25 NIV




Those who seek the Lord Jesus Christ, who place their trust and hope in Him,
have every reason to expect good things, great things in the new year.

"Now to him who is able to do immeasurably more than all we ask or imagine,
according to his power that is at work within us,
to him be glory in the church and in Christ Jesus
throughout all generations, for ever and ever! Amen."



Ephesians 3:20-21 NIV



view from my front yard looking east, Springfield, Oregon
Comments? Feedback? Testimonies? Please feel free to send an email to deb@HeartScribeForHim.com.
How to SUBSCRIBE to

"a link and a prayer"

(this weekly little devotional)

If you would like to "subscribe" and have a link to each new addition greet you via email each Sunday night / Monday morning please send an email to deb@HeartScribeForHim.com. Simply type "subscribe me" in the subject and/or text box. Of course, I will not share your address with any other party. (And of course, you can let me know your desire to "unsubscribe" at any time.)

compositions and photographs by deb allen
© 2010 HeartScribe deb allen, all rights reserved

For permission to use any of my photographs or quote any of my work (which may only be granted for certain non-profit purposes),
please write your request to: deb@heartscribeforhim.com

Scripture quotations marked (NIV) are taken from the HOLY BIBLE, NEW INTERNATIONAL VERSION®. NIV®. Copyright©1973, 1978, 1984 by International Bible Society. Used by permission of Zondervan. All rights reserved.

The Message by Eugene H. Peterson, copyright (c) 1993, 1994, 1995, 1996, 2000, 2001, 2002. Used by permission of NavPress Publishing Group. All rights reserved.
Scripture quotations marked (NLT) are taken from the Holy Bible , New Living Translation, copyright © 1996. Used by permission of Tyndale House Publishers, Inc., Wheaton , Illinois 60189 . All rights reserved.

Scripture quotations marked "NCV™" are taken from the New Century Version®. Copyright © 2005 by Thomas Nelson, Inc. Used by permission. All rights reserved.

Scripture quotations marked (KJV) are taken from the HOLY BIBLE, KING JAMES VERSION.
Scripture quotations marked "NKJV™" are taken from the New King James Version®. Copyright © 1982 by Thomas Nelson, Inc. Used by permission. All rights reserved.
Scripture quotations marked HCSB are taken from the Holman Christian Standard Bible®, Copyright © 1999, 2000, 2002, 2003 by Holman Bible Publishers. Used by permission. Holman Christian Standard Bible®, Holman CSB®, and HCSB® are federally registered trademarks of Holman Bible Publishers.
Scripture quotations marked NAS taken from the NEW AMERICAN STANDARD BIBLE®, Copyright © 1960,1962,1963,1968,1971,1972,1973,1975,1977,1995 by The Lockman Foundation. Used by permission.
Scripture quotations marked (AMP) are taken from the Amplified Bible, Copyright © 1954, 1958, 1962, 1964, 1965, 1987 by The Lockman Foundation. Used by permission.
Scripture quotations marked "WNT" are taken from The Weymouth New Testament in Modern Speech, which is in the Public Domain.
Scripture quotations marked "ASV" are taken from The American Standard Version, which is in the Public Domain.
Scripture quotations marked "NIRV" taken from the HOLY BIBLE, NEW INTERNATIONAL READER'S VERSION®. Copyright © 1995, 1996, 1998 by Biblica. www.biblica.com All rights reserved.
Scripture quotations marked "TNIV" are taken from The Holy Bible, Today's New International Version®. Copyright © 2001, 2005 by Biblica www.Biblica.com. All rights reserved worldwide.
Scripture quotations marked "GNT" are taken from the Good News Translation - Second Edition, Copyright 1992 by American Bible Society. Used by Permission.
Scripture quotations marked "GW" are taken from GOD'S WORD®, © 1995 God's Word to the Nations. Used by permission of Baker Publishing Group.